R&M MediaCenter v13.05.13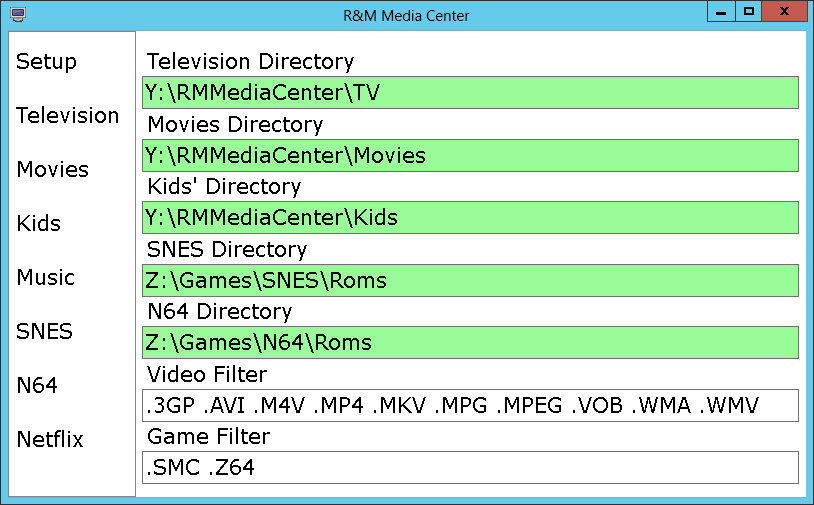 R&M MediaCenter is an application meant for running on television-connection PCs. It allows you to easily list/play/delete the various types of content from a single screen. Support for browsing/watching Netflix has also been integrated into the program.
R&M MediaCenter is not yet available for download, because I'm lazy and haven't packaged it up yet!